St. Augustine Fl- The Menendez Falcons finished their season with a winning record (5-5) after a 20-6 win over the Tocoi Creek Torros Tuesday. "I was very proud of the way we finished the season," said Menendez first year coach Matt Potak. "The team faced a lot of adversity. We will build on this season and keep moving forward." At one point this year Menendez was down to their third string quarterback. King Benford did not play this year because an injury at a preseason scrimmage. Junior quarterback Noah Lawless missed three games with an injury. However, the Falcons showed poise with a lot of contributors.
Menendez was led by a strong defensive and special teams effort. Falcons Kicker Bryce Addison kicked two field goals and linebacker Ryon Pickles returned an interception 85-yards for a touchdown. Quarterback Noah Lawless added a 55 yard touchdown run. Defensively, Menendez forced 4 Toro turnovers. Michael Boccio recovered a fumble with Terrell Newsome, Jayden Williams, and Pickles having interceptions.
Defensively, the Falcons forced nearly thirty turnovers on the season. The defense was led by first year defensive coordinator Ronnell Ray. Ray, a Riverside graduate, led a tough defensive effort all season. Long time linebacker coach Michael Jefferson and defensive line coach Marquel Williams also contributed. "I've been around Menendez Football since 2007 and I can say this was the best defensive group I have ever seen," said Potak. "All of our defensive coaches have major ties to the school. Coach Jefferson was Tony Steward (former Bills linebacker) and Willie Harvey's (former Browns linebacker) position coaches. Coach J brings passion to our program and has since 2005. Marquel was a graduate here and played for our first playoff winning team. He inspires our kids."
Menendez Rebounds With Win Over Rival Palatka | Northeast Florida Sports Jacksonville (duvalsports.com)
Palatka Fl- It's been a rebound type of year for Menendez as the Falcons have played tough football all season despite major adversity. After losing All-area Quarterback King Benford to injury before the start of the regular season, Head Coach Matt Potak and company had to rebound and rebound quickly. The Falcons last three games have come down to the final play of the game. Menendez defeated a playoff bound Terry Parker team, in overtime, on October 8th. The following two contests the Falcons lost close games to District winner North Marion (17-10) and playoff contender Clay (21-16). Yet as they have done all year, the Menendez Falcons got back in the win column with a big 28-24 win over rival Palatka on Friday night.
"I am very proud of our team," said Falcons first year coach Matt Potak. "The kids have faced a lot of adversity this season but they keep showing up and working hard. I am extremely grateful for the kids, families, and coaching staff".
——————————————————————-

Kenny Logan named to the 2021 All Big XII 2nd Team
Junior Kenny Logan, a 2019 graduate of Menendez High School, flourished in 2021, putting together one of the most productive seasons by a defensive back nationally. Logan led the Big 12 with 113 tackles, which leads all defensive backs in the country. He also led the Big 12 in total tackles, tackles per game and solo tackles per game (6.6). Logan's 79 solo tackles rank third in the country. He is the only player in the nation with 110+ tackles, 6+ pass breakups, 2+ forced fumbles and 4+ tackles-for-loss. Logan finished the season incredibly strong, posting double-digit tackle games in each of his last three games, including posting a career-high 15 tackles at TCU. Against the Horned Frogs, he also posted two tackles-for-loss, becoming just the second defensive back nationally to have 15 tackles and two tackles-for-loss in the same game. A dangerous returner as well, Logan averaged 27.9 yards per return as a kick returner, which ranked third in the Big 12 and 14 nationally.
Congratulations Kenny!
———————————————————————————————————
Hutchinson Community College Blue Dragons
2021 NJCAA Football National Champions
On June 5, 2021 the #1 ranked and undefeated Hutchinson CC Blue Dragons defeated Snow College 29-27 for its first NJCAA Football National Championship in school history.  The Blue Dragons ended their season 8-0.
2019 Falcon Football alum Tye Edwards played an instrumental role in the victory with 20 carries for 139 yards and 2 TD's, including a spectacular 68-yard TD run.  Tye was named the MVP of the game.
A 6-foot-2, 235-pound redshirt freshman, Tye was also named NJCAA First Team All-American.  He was the Blue Dragons' leading rusher with 710 yards on 107 carries with eight touchdowns and a 6.6 yard-per-carry average for the season.
Congratulations on a great season!         #BreatheFire
—————————————————————————————————–
Kenny Logan named ALL-Big XII Honorable Mention
2019 Falcon alum Kenny Logan was named All-Big XII Honorable Mention as a Kick Returner while playing for the Kansas Jayhawks.
Logan emerged as a playmaker this season (2020) in the return game, highlighted by his 100-yard kickoff return for a touchdown against Iowa State on Oct. 31. He averaged 39.7 return yards per game, finishing with 345 total return yards this season.
Congratulations Kenny!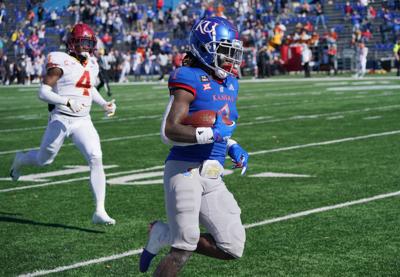 https://throughthephog.com/2021/06/10/kansas-football-kenny-logan-will-stand-out/ —————————————————————————————————–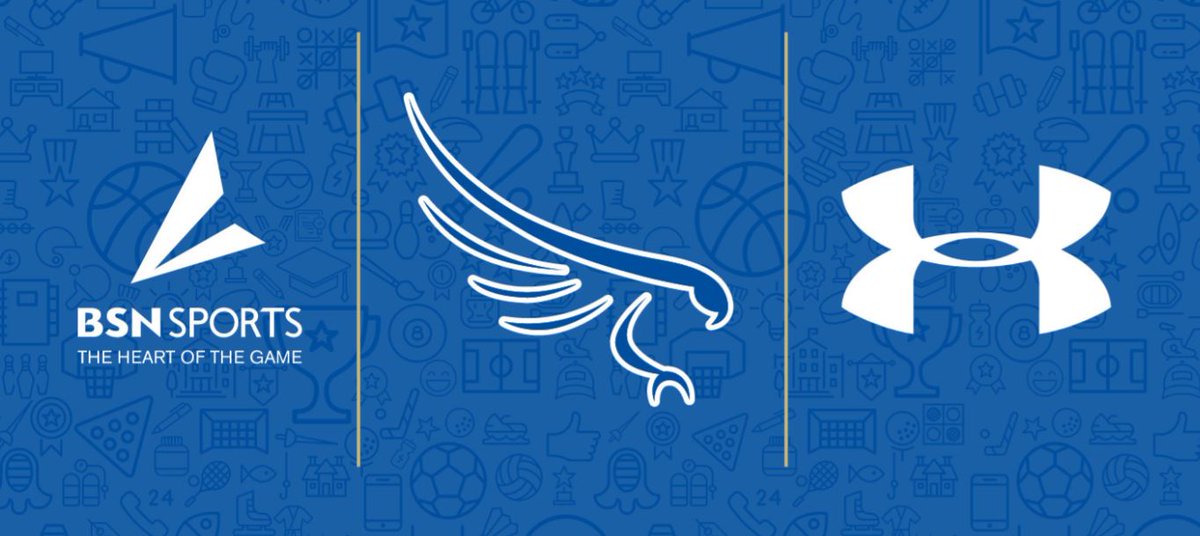 This season we will require each student/athlete to sign the following contract:
Menendez Football Player and Parent Contract 1
#UnitedAsOne